Hello everyone!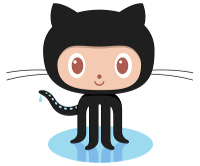 It happens more and more often that we are receiving diametrically opposite requests regarding the features which should be present in NeatMouse. We have managed to cope with this for a while, but it's true that rejecting some of the propositions prevents NeatMouse from evolving in some interesting directions.
Today we're releasing NeatMouse to the open source world, hoping that software enthusiasts can benefit from it and give life to their own ideas.
The complete source code is released under Microsoft Public License and is available on GitHub. We will still keep on maintaining the releases published on our website, but everyone is welcome to fork and/or contribute.
Apart from this, the changes in NeatMouse 1.05.000:
fix for Shift as activation modifier;
removed donation button;
removed update checker.
MD5 checksum of the installer – please remember to use only verified sources for the downloads (i.e. our website):
f3cdbf71bb2b5af2775f1f287fdce721  neatmouse-1.05-setup.exe
Take care!