The first release of the year 2014: Detwinner 2.02.360 – a new version of neat duplicate file finder – has been released on January 14.
While comprising mainly cosmetic changes (icons added here and there, translation improved and menus rearranged), this version contains a very small yet useful feature: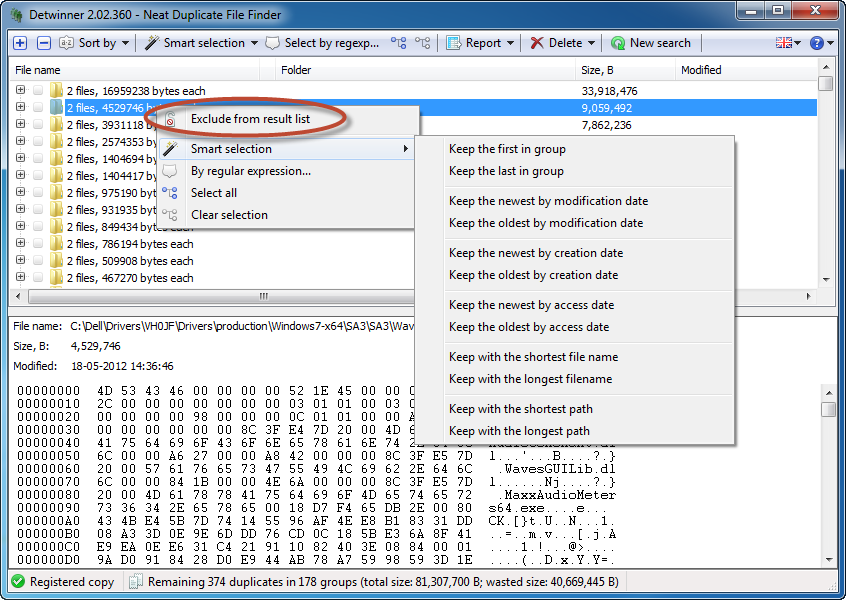 As you can see, apart from the fact that the smart selection options have been moved to the separate submenu, a new command "Exclude from results list" appeared here. Evidently, with this command you can remove a duplicate group from result list without deleting the files contained in this group. In this way you can hide the files that you don't want to delete, and then keep on working with remaining ones using the full range of selection tools that Detwinner provides.
Still, Detwinner is available for download and purchase here:
http://neatdecisions.com/products/detwinner/
Have a great year!