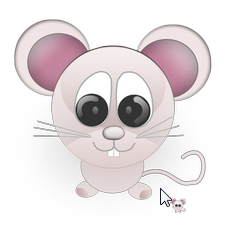 NeatMouse 1.02.046 – free mouse emulator for Windows – released on May 9, 2012.
In this small update we added ability to show the NeatMouse emulation indicator near all cursor (earlier this indication could be displayed near the text cursors only).
And also, as in the latest Detwinner release, the automatic startup update checking is available. You can disable this feature, as well as check for updates manually, in the NeatMouse About box: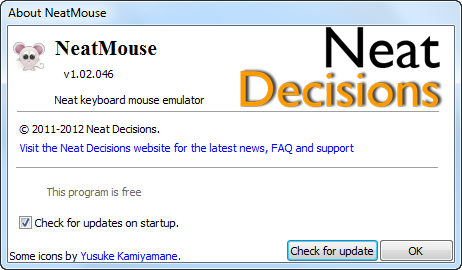 NeatMouse page is still the same.
Good luck!