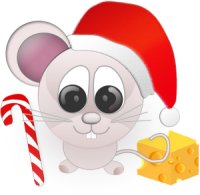 We are glad to present NeatMouse 1.02.064 – the last release of the year, and most probably the last release of NeatMouse 1.02.xxx.
The next year we will focus on the development of the new features which have been requested for quite a long time. Hopefully this will end up with the set of changes that will promote NeatMouse to a new major version.
Meanwhile we release a small update with the Romanian translation (big thanks to www.filecroco.com), and wish all of you the happiest New Year!