The new version of our mouse emulator – NeatMouse 1.02.058 – has been released these days.
In this release:
option to start with emulation activated;
fixed some potential instabilities.
After a year of hiatus, we are happy to announce a new update of our mouse emulator for Windows.
Apart from some stability-related fixes, the ability to enable mouse emulation as soon as NeatMouse is started has been added.
Due to these changes, the main window of NeatMouse has been slightly modified as well: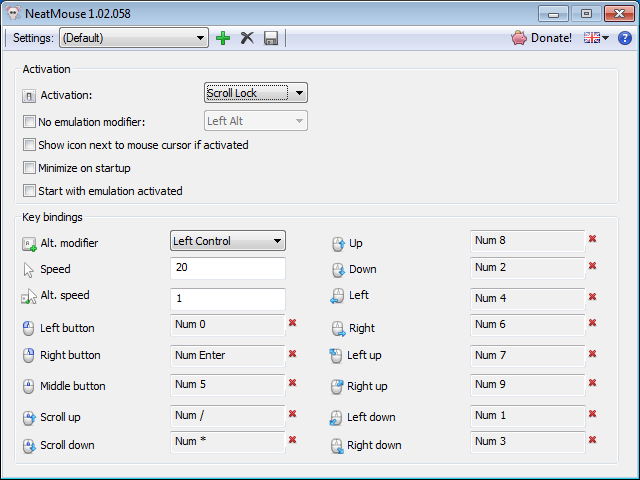 Please note that this option is applied for a given settings profile, whereas "Start with Windows" (added in the previous release) is not profile-specific.
If you like NeatMouse, don't hesitate to support it with donations – and, by the way, from now on we accept cryptocurrencies.
Additional information and download link: http://neatdecisions.com/products/neatmouse
Happy holidays to all of you!